Breathe in, breathe out...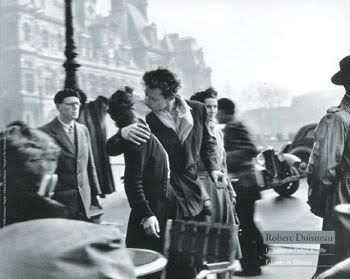 Le Baiser de l'Hotel de Ville, Paris, 1950
Robert Doisneau

I think the sky just fell upon my head... There are only words of silence to describe the unexpected... How a journey could possibly turn into such a surprise. I think you have just reminded me what I have know all along and have been trying so hard to forget. Life is a surprise. Let yourself be driven by it. I think I'm falling...