Anna Moffo (1932-2006)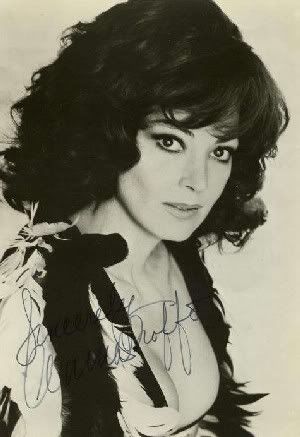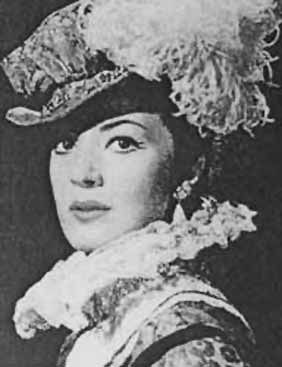 With the death of American soprano Anna Moffo at the age of 73, the music world has lost one of its most glamorous personalities. Moffo was as famed for her beauty as for her voice and indeed made her name on Italian television, in Madama Butterfly.


As well as looks, however, she boasted a gorgeously rich voice and a fine technique, both well suited to the bel canto repertoire – Lucia di Lammermoor became a signature role. Her drive and talent took her far from a life as a nun, towards which her parents were nudging her.


As much as she held her own against now-legendary divas of the day including Maria Callas and Renata Tebaldi, Moffo's career became something of a cautionary tale. She took on too much too quickly (averaging 12 new leading roles a year at one point) and her voice soon burnt out. By the time she was 40 her career as a front-ranking soprano was effectively over. Along the way she had become a firm favourite at the Metropolitan Opera and made some fine recordings. Her bright Susanna in Giulini's 1959 Le nozze di Figaro is a classic set. An ardent RCA Violetta (La traviata), alongside Richard Tucker and Robert Merrill, is still highly regarded. And she is a winning Nannetta amid a crack ensemble led by Tito Gobbi in Herbert von Karajan's EMI Falstaff. Over the years some terrific off-air recordings also emerged, among them her winning Liù in Stokowski's 1961 Turandot, where she manages to make an impression amid the bruising vocal battle between Franco Corelli and Birgit Nilsson.


Her last performance at the Met (after a disastrous 1976 Traviata, which revealed all the wear on her voice) was in 1983, for a one-off duet with Merrill in the company's centennial gala. But she had already sealed her place in operatic history. Having been fighting cancer, she died of a stroke.


Born June 27, 1932; died March 10, 2006


Eu bem sei que já fez mais de um mês desde a sua morte, mas ela é a minha Traviatta preferida (foi-me dada a conhecer no dia da morte da Victoria de Los Angeles, outra grande senhora) e eu não podia deixar de a lembrar.